An Interview with
Richard Walter
By Nicole Borello-Editor, Quaci Press and Magazine
NB: In your book, Essentials of Screenwriting, you state there are two questions that you refuse to answer:
1. Do I have what it takes to be a writer?
2. Is this particular script worth revising or should I just abandon it?
Can you elaborate on why you won't answer these questions for those who have not read your book yet?
RW: If I do that, they won't have to read the book!
NB: Principal 61, also in Essentials of Screenwriting, you state, "The most hazardous strategy artists can follow is to play it safe. Instead of avoiding risk, smart writers embrace it." What more can be said about writers taking risks?
RW: Understand that today's popular trends were in the works years ago. Avoid them.
NB: With so much information on the Internet about screenwriting and how to get an agent, what would be the most important advice you would give to an aspiring screenwriter? What are some things writers should never do?
RW: Read my books and try to enroll in my alive-in-real-time limited-enrollment screenwriting webinar. What are some things writers should never do? Don't be boring.
NB: What would you say to those screenwriters who have written scripts that have won screenwriting competitions and have gotten rave reviews and coverage by industry readers, but still can't seem to find representation?
RW: Keep looking. It doesn't matter how many reps turn you down—you need to find only one.
NB: As screenwriters get older and studio readers get younger, should the screenwriter write what she thinks would sell or what she wants to write about?
RW: If you try to write stuff that sells you'll never sell. Why would an audience care about a story if the writer who wrote it didn't care about it?
NB: Which is more important when writing a screenplay: character or story?
RW: What's more important, your heart or your lungs?
NB: Is it wise for a screenwriter to create a screenplay for an A-List actor?
RW: No.
NB: What advice would you give writers who want to adapt their novels into screenplays? If a writer has their book adapted into a screenplay, what kind of challenges can they expect?
RW: Go the other way. Write your script, then use it as an outline for a novel. If you can get the novel published, you'll have a greatly enhanced chance of selling the script. I have myself over my career enjoyed modest success this way multiple times.
NB: And finally…what's next for Richard Walter? You're a wonderful storyteller. Any new projects in the works?
RW: I have a new novel and also a new nonfiction book that will focus upon screenwriting issues that I'm about to offer up to publishers, and in doing so to provide them with the opportunity to break my heart.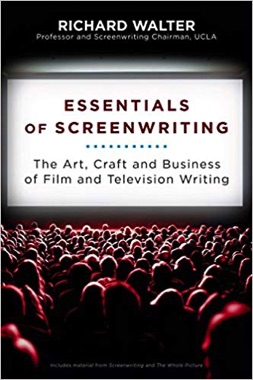 NB: As one of your former students, I loved your unique teaching style. Your instruction was always constructive and encouraging and your passion for the craft indisputable. With all the egos floating around Hollywood, how have you managed to maintain your humbleness?
RW: I 've been accused of various offenses over the years but never humility. In Hollywood, always expect the worst, and in this way guarantee that your surprises will be pleasant. Know that Hollywood is the one place on Earth where one can die of encouragement. Realize that it is a privilege even merely to be mistreated in Hollywood.
NB: Having seen the many changes in the film industry through the years, what do you think is going on with all the Superhero movies dominating the movie business today?
RW: All the changes aside, the core remains the same: It's all about story. The Superhero Movies deliver what audiences expect. My problem is, the last thing I want when I go to the movies is to have my expectations fulfilled. I want them exceeded, expanded, turned upside down and inside out.
NB: Through the years, have you seen writing skill differences between male and female screenwriters?
RW: No.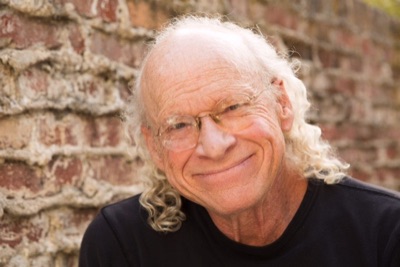 Join Professor Walter for an exclusive 6-week online screenwriting master class online - enrolling now - starts Oct 15: http://richardwalter.com/workshop/
Richard Walter is a novelist and author of best-selling fiction and nonfiction, celebrated storytelling educator, screenwriter, script consultant, lecturer and recently retired Professor and Associate and Interim Dean of the UCLA School of Theater, Film and Television where, for more than forty years, he chaired the graduate program in screenwriting. 
He has written scripts for the major studios and television networks, including the earliest drafts of American Graffiti; lectured on screenwriting and storytelling and conducted master classes throughout North America as well as London, Paris, Jerusalem, Madrid, Rio de Janeiro, Mexico City, Beijing, Shanghai, Sydney and Hong Kong. 
He is also a pop culture commentator, blogger and media pundit who has made numerous appearances on The Today Show, The O'Reilly Factor, Hardball with Chris Matthews, ABC Primetime, Scarborough Country and CBS News Nightwatch, among many other high-profile national television programs.  More than a hundred newspaper and magazine articles have been published about him and the program he directed at UCLA. 
For more information and to sign up for his newsletter:
Contact Professor Walter at professorrichardwalter@gmail.com