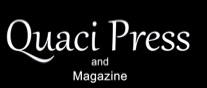 Riot on the Inside - Issue #5
Welcome to the fifth issue of Riot on the Inside—inspired by a song I wrote. This quarterly zine (more of a perzine), is targeted towards women of my generation—Gen X. But all are welcome, as subjects are universal.
We talk about current issues as well as reminisce about the past. This issue includes: a vintage album review, thrift store fashion ideas, superstitions and folk remedies of my great-grandmother, songs, poems, and all about becoming a death doula, and much, much more!