Interview with Bryn Greenwood
1. Congratulations on the release of your new book: The Reckless Oath We Made. Can you share your experience writing this new novel and what readers can expect from it?
I wrote it from absolutely nothing in fourteen months. This is a little unusual for me, but the project I'd been working on for two years didn't seem to appeal to anyone but me, so I turned around and wrote this. I fell right into it, because it is at the intersection of a lot of concerns I have, but also a lot of things I love. For example, I completely indulged my love of medieval literature, language, and culture while writing this. That's one of the reasons that on the surface, this book will seem radically different from my last book. However, once readers get past that initial surface difference, they'll find that I'm talking about a lot of the same social issues that my last book dealt with: family, loss, mental health, drug use, and trying to find your place in the world.
2. Did the success of All the Ugly and Wonderful Things affect the writing of your new novel?
Yes, in the sense that after ATUAWT made the New York Times bestseller list, there was a lot of pressure on me to produce the "perfect" follow up. As a writer, I strongly believe that perfect is the enemy of good, so I had to put a lot of energy into making the new book its own thing, even while publishing was pushing me to make it very similar to ATUAWT.
3. Gentry is my favorite character in The Reckless Oath We Made. How did this rare character come about?
Gentry came about in the same way all my characters develop. He mostly created himself out of the bits and pieces of my subconscious. He shares my passion for the medieval, and he lives within a code of conduct that I've always admired. Like me, he hears voices, and has done his best to integrate them into his life. I believe his autism is born out of the fact that many of my friends and loved ones are autistic. It simply seemed natural.
4. Which one of your characters would you like to hang out with and why?
Honestly, I think Zee would be a lot of fun to spend time with. She knows how to party, she speaks her mind, and she's pretty non-judgmental. That's my idea of a great potential friend.
5. Willa Cather said, "Most of the basic material a writer works with is acquired before the age of fifteen." Do you agree with this?
There's definitely some truth to that, because so much of the way we view the world is cemented in childhood. However, we're all still capable of learning new things, changing our minds, and developing as humans, so while writers may start with that basic material, half the work of a writer is to improve ourselves by adding new material.
6. In your last book, All the Ugly and Wonderful Things, you were criticized for glamorizing an inappropriate relationship, but then were also praised for writing such a beautiful story. Why do you think some people are okay with that subject and some people aren't? And do you think this prevented people from buying your new book?
The word "glamorize" is deeply strange to me, when applied to ATUAWT. After all, having lived in that world, I don't think there's anything glamorous about it. I don't find dysfunction, heartbreak, and loss glamorous. The people who tend to use that word about my book often tend to be people whose only interaction with that culture is from TV. They're never going to be fans of my work, because I'm searching for compassion for the characters they want to condemn. I think that's where the beauty comes in. Compassion is always beautiful. As far as my new book, there's no reliable way to gauge who will or won't buy it, but if everybody who loved ATUAWT bought the new book, I'd be fine without the ones who hated it.
7. Has there been any interest in any of your books being made into a film?
I've had some conversations with directors who are interested, but Hollywood is complicated. So who knows if any of those conversations will lead to anything?
8. Are you surprised by where your stories take you or is everything outlined?
I never know where my stories are going. They usually start with a scene and a character, and then my job is to figure out who the character is and what's going on around them. The Reckless Oath We Made started with Zee on a train. All I knew was that she was a drug courier with chronic pain. From there I started investigating her life and figuring out what was happening.
9. You mentioned Lawrence, Kansas as a magnet for artists. What is the literary scene like there now? And are there any up-and-coming writers coming out of there?
I can't begin to speak about the literary scene, because I'm a bit of a hermit, but the local bookstore, The Raven, has founded the town's first literary festival, Paper Plains, which launches next year. There are plenty of up-and-coming writers here (Sarah Henning, Cote Smith, Kate Russell), but then I would count myself in that group, since I've only published four novels.
10. If The Reckless Oath We Made had a soundtrack, what songs would it consist of?
Red-Headed Woman, Bruce Springsteen
This Train That I Ride, Snakefarm
Folsom Prison, Johnny Cash
Roxanne, The Police
O Vis Aeternitatis, Hildegard von Bingen
Trigger, Tatiana Owens
Life of Sin, Sturgill Simpson
Sonne, Rammstein
Cloak of Elvenkind, Marcy Playground
I Want to Break Free, Queen
11. What's next for Bryn Greenwood?
Work, work, and more work. I'm currently doing revisions on a young adult book, and I'm in the middle of writing two other books. We'll see how many of those manage to see the light of day.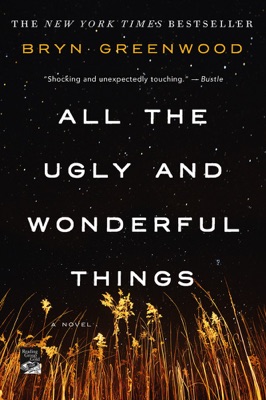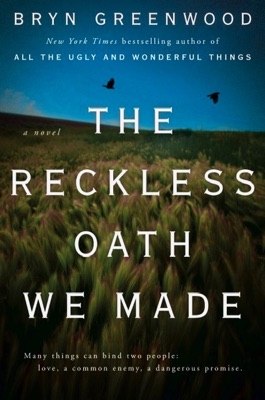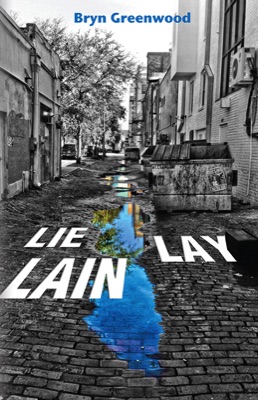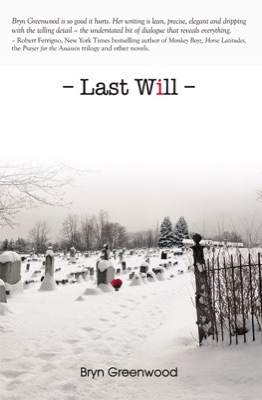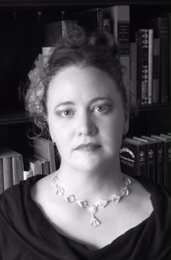 Bryn is a fourth-generation Kansan, one of seven sisters, and the daughter of a mostly reformed drug dealer. She is the New York Times bestselling author of The Reckless Oath We Made, All the Ugly and Wonderful Things, Lie Lay Lain, and Last Will. She lives in Lawrence, Kansas.