Bread, Love and Dreams
by
Nicole Borello
Rotunno invited my husband to go with him to Cinecittà, the largest film studio in Europe, founded in 1937 by Mussolini to produce propaganda films promoting fascism. Who wouldn't want to go to Cinecittà and have Rotunno as their tour guide? While they were there, Rotunno showed my husband the set of City of Women, a film he was working on with Fellini. The production was suddenly halted when one of the principal actors, Ettore Manni, accidentally shot himself and bled to death. During the tour at Cinecittà, Rotunno disappeared for a moment and then came back with someone my husband recognized immediately: Federico Fellini. Needless to say, my husband was stunned. Rotunno told Fellini my husband was a young filmmaker and Fellini asked my husband what he was working on and he briefly told him about the Mastro Bruno project.
The irony was that in the midst of trying to bring Mastro Bruno alive by getting guidance from Rotunno, and now Fellini, he found himself in the middle of a crisis as Rotunno and Fellini were scrambling to figure out what to do to finish their stalled production because of Manni's death. Even the maestros struggle to get their art made. In the end, Fellini told my husband: "Keep working on it." Key words: "Keep working on it."
My husband returned to America, placed the Mastro Bruno project on his shelf and began working on other projects. But for a moment it had passed through the walls of Cinecittà and through the ears of Fellini—and with the recent passing of Giuseppe Rotunno and the memories of his kindness and encouragement, my husband got "kicked" with inspiration to revisit the Mastro Bruno project.
With the recent passing of Giuseppe Rotunno (1923-2021), the famed Italian cinematographer, who worked alongside directors such as: Vittorio De Sica, Luchino Visconti and most notably, Federico Fellini; and who was nominated for an Oscar for Bob Fosse's "All That Jazz," it reminded me of how us creative artists are all connected in some way, how our paths cross other paths, how we can be seen but not heard, and yet our journeys can be heard but never seen.
In search for a domain name for my press and online magazine, I struggled to find one because every name I looked up had already been taken. I even made names up, and sure enough, someone had already claimed the name. I was about to give up when I pulled out a dusty, typewritten screenplay from my bookshelf that my husband, Bruno Borello, had written in 1979 entitled: "Mastro Bruno," about a southern Italian poet and stonecutter, Bruno Pelaggi (1837-1912), from Serra San Bruno, Italy. He was known as Mastro Bruno. Mastro refers to Bruno Pelaggi being a master stonecutter. The script included some of his poetry written in Serrese, the southern Italian dialect of Serra San Bruno. My husband speaks Serrese and I picked up this dialect because I thought it was more colorful than proper Italian. I enjoyed its uniqueness and the raw language of Mastro Bruno's poetry paralleled my own poetry. His criticizing injustice and the shenanigans going on in Italy at a time when vast amounts of Italians were emigrating to America, was done without editors and publishers looking over his shoulder telling him what to do and say, what was politically correct or not, without social media judgment and without forced self-marketing. He was my kind of poet—the people's poet who didn't hold back.
Upon reading the script and searching for a Serrese word that I was sure no one had taken, I came across a line from one of Mastro Bruno's poems that made me laugh: e quaci 'ntra lu pirtusu di lu culu! (And kicks to the hole of your ass!) Quaci, pronounced kwah-tchee, meaning "kicks," was a word I was familiar with. That's what I wanted, a press that kicked butt, that brought the world together one language at a time, and that recognized artists big and small: Quaci Press.
After completing the screenplay, "Mastro Bruno," in 1979, my husband set out to get it produced. He first met Giuseppe Rotunno in San Francisco in 1977 while Rotunno was working on A Night Full of Rain with director Lina Wertmüller. My husband translated English and Italian between the American camera crew and the Italian camera crew. He met up again with Rotunno in Rome in the summer of '79 because he was interested in having Rotunno be the cinematographer for the Mastro Bruno project. He had even contacted Anthony Quinn about playing the stonecutter, Mastro Bruno. They went over the script and Rotunno encouraged him but also told him how difficult it was to get a project produced in Italy.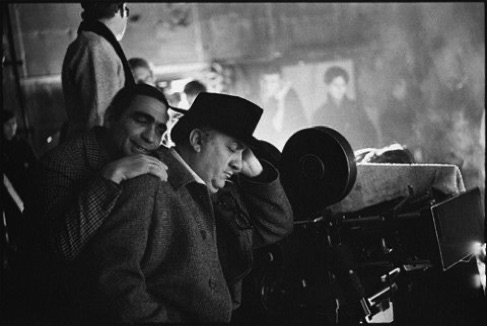 Giuseppe Rotunno and Federico Fellini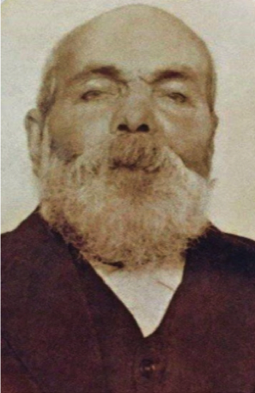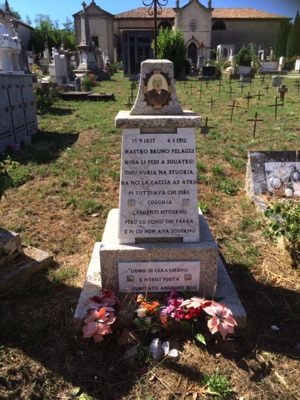 Mastro Bruno Pelaggi
1837-1912
Mastro Bruno Memorial
Serra San Bruno, Italy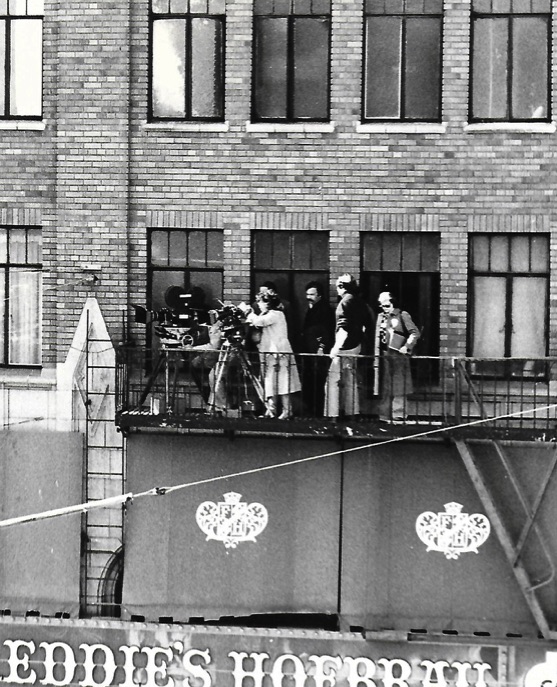 Director, Lina Wertmuller and cinematographer, Giuseppe Rotunno shooting A NIGHT FULL OF RAIN in San Francisco (Photo by Bruno Borello, 1977)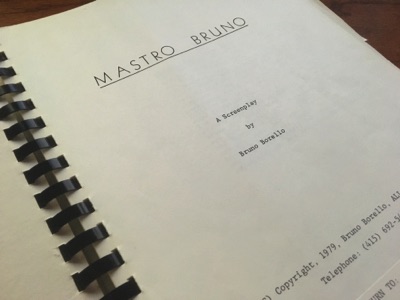 L'arte non è mai finita, ma solo abbandonata. (Art is never finished, only abandoned.)
--Leonardo Da Vinci
Almost 40 years after my husband's meeting with Fellini and Rotunno at Cinecittà, Nancy Cartwright (voice of Bart Simpson) co-wrote a film (which my husband loved) entitled: "In Search Of Fellini," based on her own journey to Italy in attempt to meet the famed director. She didn't get a chance to meet Fellini like my husband did, but my husband was able to share his own experience with her, in which she said: "How lovely for you and then to have been at the right place at the right time to meet the Maestro himself." They had both gone to Italy in search of their passions, and had two completely different outcomes. Sometimes it's not the project but the journey one takes that leads to something more fulfilling.
"Experience is what you get while looking for something else."
-- Federico Fellini
Creative artists are just trying to do their art (no matter what it is), and get it produced, accepted, and just acknowledged. Many artists don't know what the future holds for them, especially during the pandemic when most forms of art have been at a standstill. Productions have shut down. Music venues have closed. No book tours or in-store book readings. Art galleries have closed. I think about how studios and theatres were forced to shut down during the Spanish Flu, and they survived. The Great Depression created some of the best comedies. The Little Rascals, in hand-me-down clothes, showed us how to live happily without money. Even Rotunno, who was sent to a prison camp by the Germans during World War II and then liberated by the American Army, survived and went on to produce incredible art. We will survive, too.
But some artists are never satisfied. If we don't become famous, sell a million books, sell millions of albums, or don't win awards, we feel like we have failed. Failures, or what society claims are failures, can be our successes. Our dreams may not happen when we want them to, or how we want them to, but everything happens when it is supposed to happen. We've all searched, or are searching for a Fellini, our personal inspiration, someone we can look up to, someone else's successes that we can all feed on and hope for, but in the end, we have to be our own Fellinis, our own creators, artists in our own right. Se hai un sogno, realizzalo—if you have a dream, make it come true.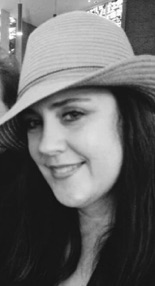 Nicole Borello is an author, poet and the founder and editor of Quaci Press.